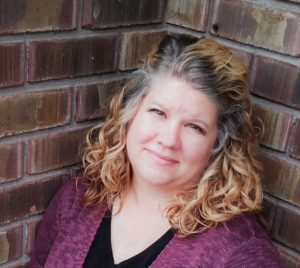 Aspen Marie Hadley loves nothing more than a great story. She has devoted herself to story-telling for the majority of her life, writing her first novel at her kitchen table in the 8th grade. Aspen has also blogged, and for a time she wrote The Aspen Adventure Series which she would email around to family and friends sharing her tales of accidental escapades.
Aspen has been supplied with endless fodder for her stories through her work at a dry cleaners, as a waitress, as a dental office manager, executive assistant, transcriptionist and working on an 800 line taking customer messages while attending Utah State University. She loves people and the crazy, romantic, defiant, dumb, risky, wonderful things they do. She has a unique way of sharing these stories through her writing.
Aspen spends the majority of her time raising children, which is her toughest job to date, but definitely her favorite.
Outside of writing, Aspen's number one hobby is reading. Number two is sneaking chocolate into and out of her private stash without being caught. Other favorite things include: playing the piano, listening to classic rock, eating ice cream, traveling, a good case of the giggles, monthly dinners with her friends and riding on ATVs over the red rock country of Southern Utah.
Aspen shares her life with a patient husband, 4 hilarious children, and 1 grumpy dog in a quiet Utah suburb next to her beloved mountains.
Given her choice Aspen would be road tripping her life away, singing along to the radio, and sleeping in every morning!
You can find her:
Facebook at facebook.com/aspenthewriter/
Instagram @aspenhadley_author
Pinterest at pinterest.com/aspenhadley/
And on Goodreads